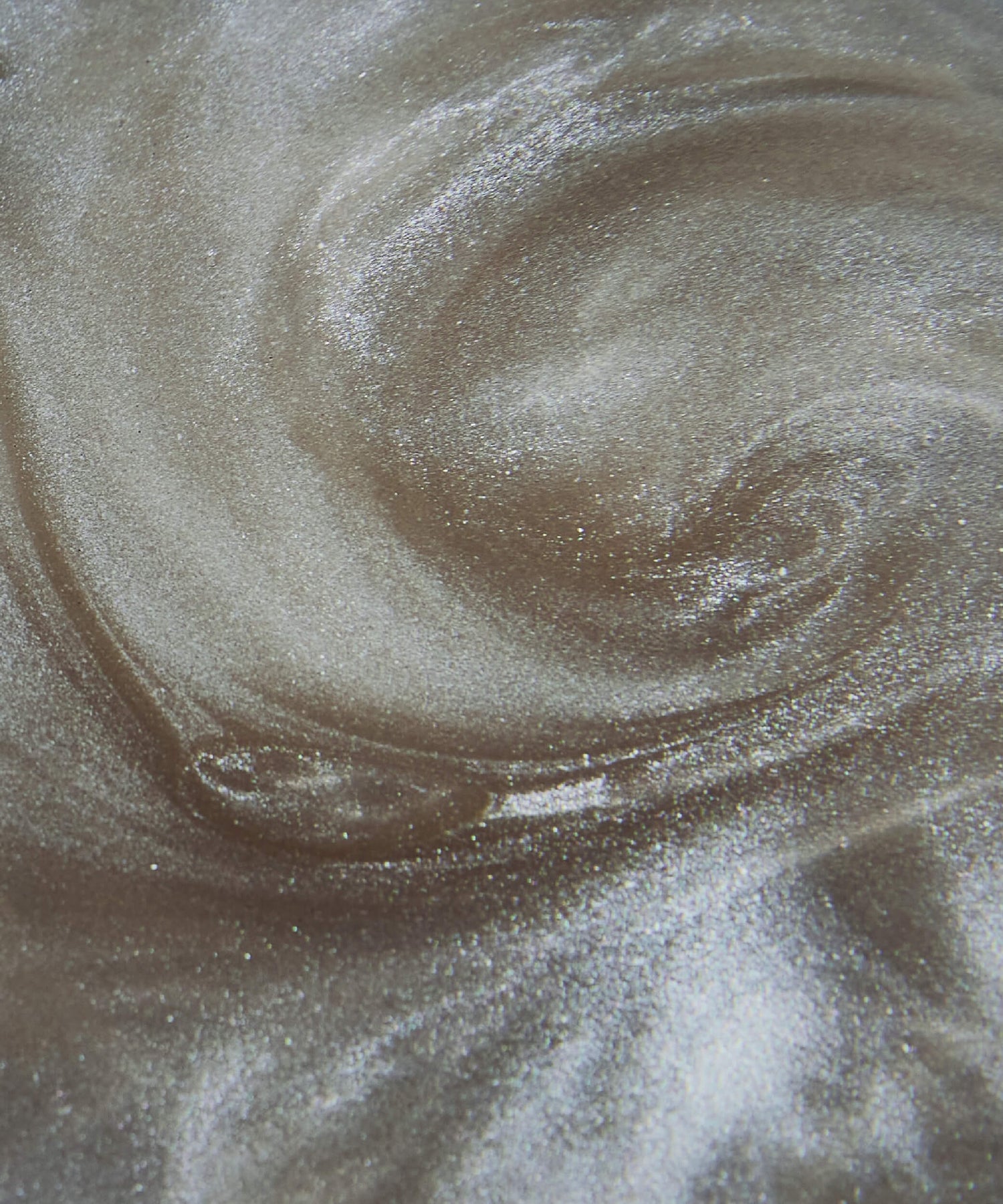 Cosmic Aesthetics
Maater Cosmetics is a new line of functional cosmetic products for the face and body. The formulations are natural, vegan and cruelty-free and made with pure essential and carrier oils. The bio-active ingredients help nourish the skin while reflective mica particles react with light to define the sculptural features of the human face and body.
The founders of Maater have long been skincare archivists — they've searched for products with the right ingredients to balance each of their skin concerns from healthy aging to dullness. Alongside their investigation into nourishing ingredients for the coveted glassy skin, they also wanted a product to strengthen the skin's barrier function, seal in moisture, and prevent water loss. Enter Maater.

Each of our products address specific skin challenges and concerns: from firmness and elasticity to pigmentation, regeneration, conditioning and rebalancing. Maater is made for anyone looking to improve their skin without the use of toxins, fillers, synthetics, artificial colours, fragrances or non-organic chemicals.

Mica particles are used in most of our formulations. The reflective properties of the mica accelerate the otherworldly glow delivered by the oils. Each formula ranges in mica concentration and is named to indicate the level of shine — from Alpha to Kappa.


All Maater products are formulated and made in Vancouver, Canada and assembled by human hands.
For Use on Earth And Beyond
Level up your skin radiance with our Essentials Set — a nourishing and deeply hydrating pair of face and body oils ideal for sensitive skin.
The Essentials Set includes:
Space Face Kappa (30 ml e 1.0 fl. Oz)
Celestial Bodies Beta (30 ml e 1.0 fl. Oz)